Contemporary Quilted Artwork
In the Fall of 2020, a few friends came to my studio for a dye retreat. I experimented with Arashi Shibori; wrapping fabric on poles & adding dyes for color. To my surprise, it became quite addicting and instigated a whole new series! It has been a welcome challenge to find ways to combine the strong, linear lines of the Shibori with my detailed freehand quilting and have them share the spotlight successfully. I'm still learning and experimenting.
Click on an image for more details.
SHIBORI 1
NEW BEGINNINGS
SHIBORI 2
DISCOVERY
SHIBORI 3
SHIBORI 4
AWAKENING
SHIBORI 6
SHIBORI 10
STORMY SKIES
SHIBORI 11
FOLLOW THE YELLOW
BRICK ROAD
SHIBORI 15
MOONGLOW
SHIBORI 13
SHIBORI 14
GLOWING PATHWAYS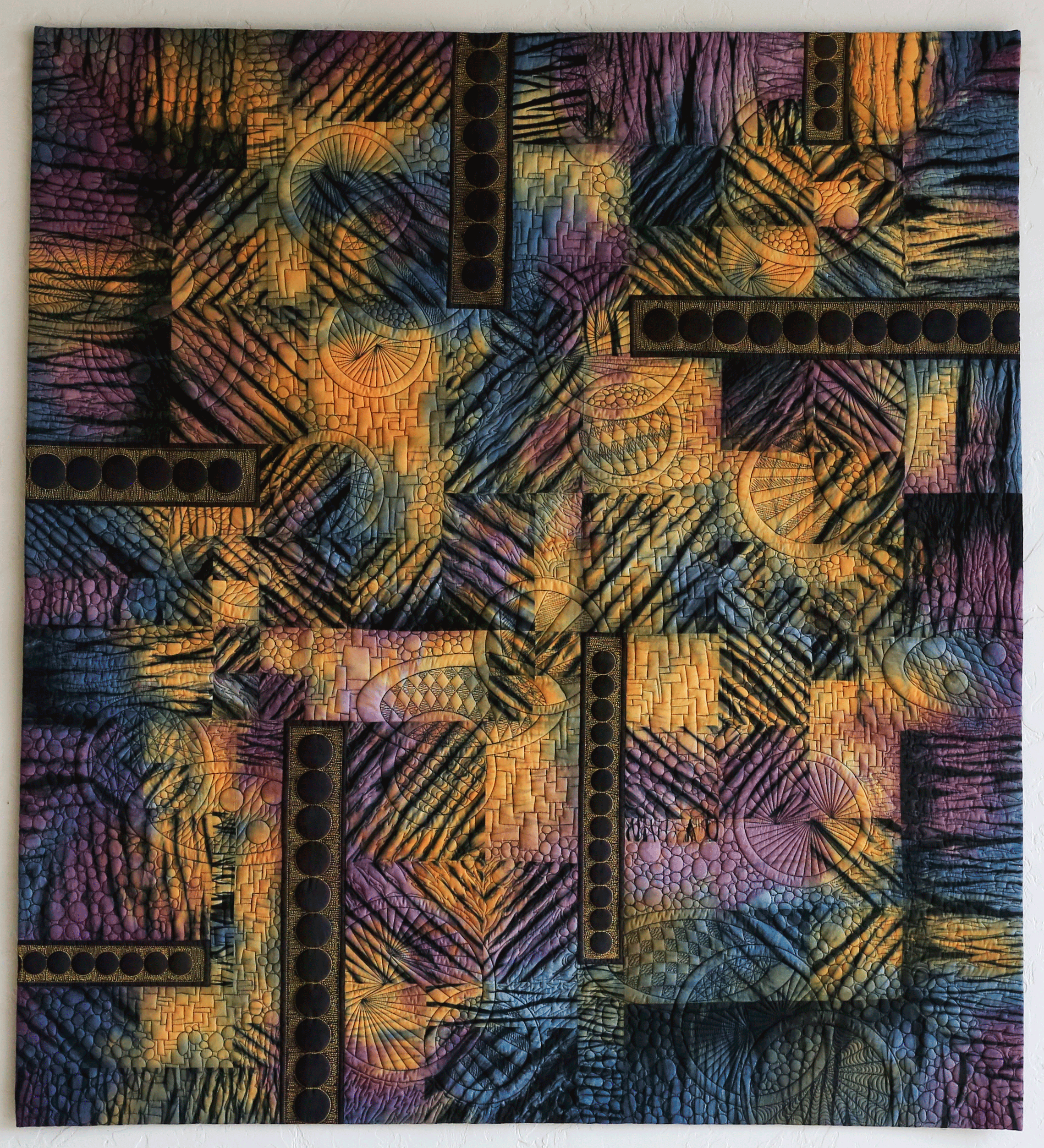 SHIBORI 16
FANTASY FRIENDS